Music
The Richard R. Wright music program is a brand new program that features, band, choir, and involvement in All-City Elementary Choir as well.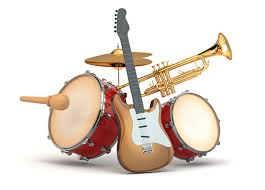 The "Wright" music program features after-school rehearsals, and built-in classes for instrumental music. Vocal music students also receive the opportunity for musical performances.
The Wright Instrumental music program gives students a chance to learn instruments such as; trumpet, trombone, clarinet, flute, saxophone and percussion. We also are in process for a violin ensemble, and rock/modern band.
The Richard R. Wright music program is gaining a reputation for music students that are  still pursuing their musical talents in local middle schools, and performing arts schools such as GAMP. We have a talented music staff, along with lesson teachers who come throughout the district to help prepare our students for the next level.